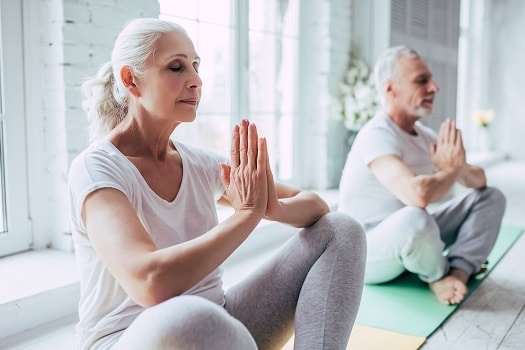 Small changes to daily life can have significant effects on blood pressure. Participating in fun physical and social activities are great ways for older adults to manage their blood pressure and prevent hypertension, which could lead to a better quality of life. Here are some of the activities your senior loved one can engage in to lower his or her blood pressure.
Walking
When it comes to lowering blood pressure naturally, walking is one of the best options for the elderly. Walking is a good activity for seniors who cannot commit to more extended sessions of exercise. Instead, they can take brisk 10-minute walks a few times each day. Walking controls blood pressure and lowers the risk of strokes, heart attacks, kidney failure, and other serious health issues. Your loved one can incorporate more walking into his or her daily routine by taking the stairs in public places instead of using the elevator or escalator. He or she can also walk to nearby stores instead of driving. Make sure your loved one remains hydrated and avoids hot temperatures when walking.
Even if seniors have mobility issues or health challenges, they can still get the benefits of exercise, especially with the help of a trained professional caregiver. Tucson in-home care professionals can be a wonderful boon to seniors. Whether they require around-the-clock supervision or just need assistance with exercise and household tasks a few days a week, seniors can enjoy a higher quality of life with the help of trusted in-home caregivers.
Yoga
The deep-breathing techniques practiced in yoga can reduce many of the stressors seniors encounter on a daily basis, including a rise in their blood pressure. Since yoga is a relaxation activity, it can decrease blood pressure naturally. Yoga also releases endorphins throughout the body that combat the stress hormone cortisol. Managing stress can lower blood pressure and prevent a stroke or heart attack. Your loved one should do yoga a few times each week in addition to other physical activities.
If you usually help your loved one exercise but need a break now and then, consider having a professional caregiver take over for you. Tucson respite care professionals can assist seniors with a wide array of daily tasks, offering family caregivers the chance to focus on other personal responsibilities or take a break to prevent burnout. Whether it's for a few hours a day or a few days a week, respite care is the perfect solution for family caregivers who are feeling overwhelmed.
Dancing
As your loved one's weight increases, his or her blood pressure could also rise. However, engaging in regular physical activity can help seniors lose weight and manage their blood pressure levels. Dancing is a fun physical activity your loved one can do alone or with a group of family and friends. He or she can also enroll in a local dance course to learn various types of dance moves, such as salsa and ballroom dancing. Attending a dance class gives your loved one the ability to socialize, increase circulation throughout the body, and lower the risk of heart disease and hypertension.
Household Activities
Seniors don't need to leave the house to participate in health-boosting activities, such as gardening, cleaning, caring for a pet, and doing laundry. Cooking nutritious meals full of antioxidants can also help aging adults maintain healthy blood pressure levels, especially when they prepare foods that are low in sodium, saturated fats, and other unhealthy ingredients. Your loved one can use the foods and spices grown in his or her garden to lose weight, lower cholesterol and blood pressure levels, and boost heart health. Completing household chores may make your loved one feel accomplished and confident, reducing stress levels and preventing a spike in blood pressure.
Many seniors who find it challenging to manage their blood pressure on their own find that a professional caregiver can provide the reinforcement and direction they need to make lasting lifestyle changes. Not every senior has the same care needs, which means they don't all need the same type of elder care. Tucson families can rely on Home Care Assistance to provide individualized care plans to meet your elderly loved one's unique care needs. Our holistic Balanced Care Method was designed to help seniors focus on healthy lifestyle habits such as eating nutritious foods, exercising regularly, and maintaining strong social ties, and our Cognitive Therapeutics Method offers mentally stimulating activities that can stave off cognitive decline and delay the onset of dementia. Trust your loved one's care to the professionals at Home Care Assistance. Reach out to one of our compassionate Care Managers today at (520) 276-6555.