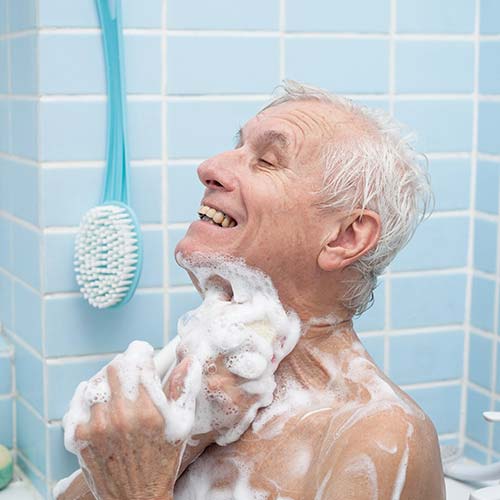 Bathroom safety is an incredibly important aspect of providing Tucson Parkinson's care for a senior loved one. Falls become an increasing concern because tremors and loss of balance are common side effects of the disease. However, there are some easy ways to mitigate the risks and keep your loved one safe.
1. Install Handrails
Putting in some handrails, ideally one on each side of the shower or tub, can make a huge difference in your loved one's safety. Having something to hold on to can give your loved one a sense of security and prevent serious injury. Generally, installing handrails is an inexpensive and simple process that can be done quickly.
2. Purchase a Shower Chair
Shower chairs are one of the easiest precautions to take for bath safety because they require no installation. The legs of the chairs have grips on them that make them stay in place, so they simply need to be placed in the bathing area. With a handheld showerhead, using a shower chair can be a safe and effective way for your loved one to get clean.
3. Lay Down a Nonslip Mat
Bath mats are another cost-effective measure. The bottoms of bathtubs and showers can be very slippery, which is made worse when soap and shampoos create a film that remains on the floor. Putting down a nonslip mat creates a surface with more grit, reducing the risk of falls.
4. Put Up Shelves
Shelves inside the shower or tub area serve multiple purposes. They reduce the need to bend down to grab anything, and they also serve as a place to rest an arm if your loved one gets tired from reaching up to the head and around the body.
Bathing isn't the only activity that can make daily life challenging for seniors with Parkinson's. For instance, if you loved one needs help with tasks like cooking, light housekeeping, and exercise, reach out to Home Care Assistance. Our caregivers are available around the clock to help your loved one age in place safely and comfortably. For more information on the at-home care Tucson, AZ, families trust and rely on, call (520) 276-6555 to speak with a qualified Care Manager and schedule a free in-home consultation.