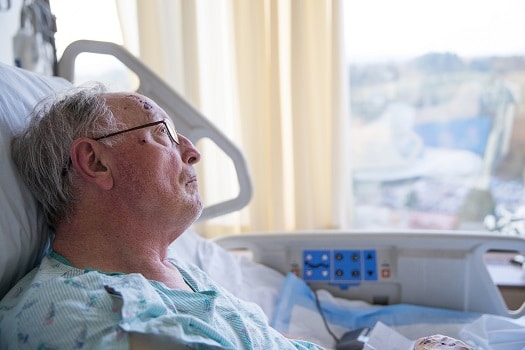 Growing older presents many challenges for aging adults, including the greater likelihood of experiencing significant accidents and developing severe illnesses. The good news is there are steps seniors can take to prevent getting sick. Continue reading to learn why older adults are more likely to get ill and what family caregivers can do to help.
1. Weakened Immune Systems
Parts of the immune system become weaker with age, putting seniors at higher risk for getting sick. Seniors can boost their immune function by following good habits, such as focusing on healthy nutrition, exercising, and limiting alcohol consumption. Some medications can lower immunity, so if your loved one's current prescriptions are weakening his or her immune system, you should ask his or her doctor about alternative medications.

Some seniors only require help with a few daily tasks so they can maintain their independence. However, those living with serious illnesses may need more extensive assistance. Luckily, there is professional live-in care Tucson, AZ, seniors can rely on. Home can be a safer and more comfortable place for your loved one to live with the help of an expertly trained and dedicated live-in caregiver.
2. Falls
Seniors have an increased risk of falling because of poor bone health, high blood pressure, and neurological conditions such as Parkinson's. When broken bones and fractures go untreated, older adults are more likely to develop infections and life-threatening illnesses. You can reduce your loved one's risk of falling by removing clutter, keeping him or her physically active to boost bone health, and hiring an at-home caregiver to help out if your parent has limited mobility.

3. Hospital Admissions
While staying in the hospital, older adults are at higher risk for exposure to dangerous toxins and bacteria that cause pneumonia and other illnesses. If you can boost your loved one's health and safety, his or her chances of hospital admission or readmission can decrease significantly. An excellent way to start is by promoting healthy habits, such as getting proper nutrition, being physically active, and engaging in social activities.

In Tucson, senior care agencies can be a great boon to seniors. With the help of the caregivers at Home Care Assistance, your aging loved one can lead a happier and healthier life. We offer a revolutionary program called the Balanced Care Method, which encourages seniors to eat nutritious foods, exercise and socialize regularly, and focus on other lifestyle factors that increase life expectancy.
4. Poor Oral Health
Limited mobility in the hands, forgetfulness, and inadequate financial resources can lead to poor oral health in older adults. Good oral habits can reduce harmful bacteria in the body, which could lower the odds of developing pneumonia. To maintain good oral health, your loved one should brush and floss regularly, stop smoking, and visit the dentist at least twice per year for checkups.
5. Poor Decision-Making
Older adults living with conditions such as dementia may have difficulty making sound decisions, especially in the condition's middle and late stages. As a result, seniors can put themselves in dangerous situations that lead to illnesses and injuries. For instance, your parent could forget to drink water when going outdoors in the hot months and become sick due to dehydration. You can prevent these issues by monitoring your loved one's actions and stepping in when necessary.
6. Poor Hygiene
Seniors need to wash their hands regularly, especially during the winter months, when viruses are more prevalent. When bathing becomes difficult for older adults, they may skip baths and develop conditions that impact their overall health. Consider hiring an in-home caregiver to help your loved one with bathing and grooming as well as household chores, such as doing laundry, washing dishes, and removing dust and clutter.

Seniors who want to remain healthy as they age can benefit in a variety of ways when they receive professional home care. Home Care Assistance is here to help your loved one accomplish daily tasks, prevent illness, and focus on living a healthier and more fulfilling life. Trust your loved one's care to the professionals at Home Care Assistance. Reach out to one of our compassionate Care Managers today at (520) 276-6555.