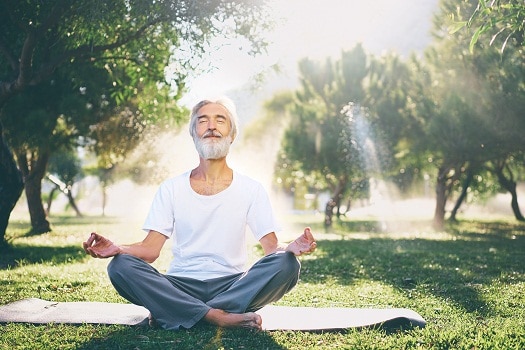 Meditation is one of the best ways for aging adults to boost their mental, physical, and emotional health without overexerting themselves. The techniques practiced in meditation can provide seniors with a break from everyday stressors, boost their cognitive health, and lower their risk of developing many age-related conditions. Here are some of the benefits meditation provides older adults.
1. Reduces Muscle Pain
Aging can cause weaker bones, less flexibility, and balance difficulties. Seniors with poor bone health are more likely to experience pain and tension in their muscles and joints. However, meditation is a great way to reduce pain because the techniques relax the muscles and joints. Your senior loved one will have to sit in a specific stance to calm his or her mood.
Chronic muscle pain is often an indication of a serious health issue, and it could make it difficult for older adults to manage daily tasks independently. If your senior loved one needs help managing an illness or assistance with daily tasks, make sure you choose a top-rated provider of home care. Tucson Home Care Assistance is here to help your loved one live a happier and healthier life in the golden years. From the mentally stimulating activities in our Cognitive Therapeutics Method to our friendly Care Managers who are available to answer your questions 24 hours a day, we offer a wide array of high-quality at-home care services.
2. Boosts Heart Health
Many seniors die each year from heart disease, but practicing meditation could stave off the disease and boost overall health. Meditating can slow the heart rate and the pace of breathing, which increases the amount of blood that flows to the heart and prevents clogged arteries and other issues that raise the risk of a stroke or heart attack. Practicing meditation can lower blood pressure and enhance cardiovascular health in older adults.
3. Strengthens Relationships
Isolation is a big issue for seniors. The inability to do many of the things they did in the past may make seniors uneasy about being around others. It's necessary for seniors to remain social to reduce the risk of dementia, heart disease, obesity, depression, and other health issues. Meditating can provide seniors with a clearer perspective and a positive outlook on life. Instead of isolating themselves from the world, seniors may be ready to take on daily challenges and foster close relationships.
Regular socialization is one of the best ways to stave off isolation. For families living in Tucson, respite care can be a wonderful solution when their aging loved ones need companionship and socialization a few hours a week or just need minor assistance with daily household tasks. At Home Care Assistance, we thrive on helping seniors maintain their independence while living in the comfort of home.
4. Lowers Stress
Practicing the breathing techniques in meditation can lower stress levels. By meditating on a daily basis, seniors can distract themselves from stressful events and develop calm and positive thoughts. Channeling the bad energy into positive thoughts could reduce the amount of cortisol in your loved one's body and lower his or her stress levels.
5. Increases Self-Confidence
Aging can cause seniors to feel undervalued among family members and friends. Relying on family caregivers can also decrease a senior's self-esteem. However, meditating is a great way to boost confidence and develop a happier outlook on life. Meditation facilitates the release of serotonin, a chemical messenger that can act as a mood stabilizer.
Practicing meditation is just one of the many ways older adults can boost their health. If your elderly loved one needs help maintaining a high quality of life while aging in place, reach out to Home Care Assistance, a trusted provider of Tucson senior home care. Our caregivers provide transportation to and from medical appointments and social events, nutritious meal preparation, assistance with daily exercise, and help with everyday tasks like bathing, grooming, and light housekeeping. To learn about our high-quality in-home care services, get in touch with one of our friendly Care Managers at (520) 276-6555 today.