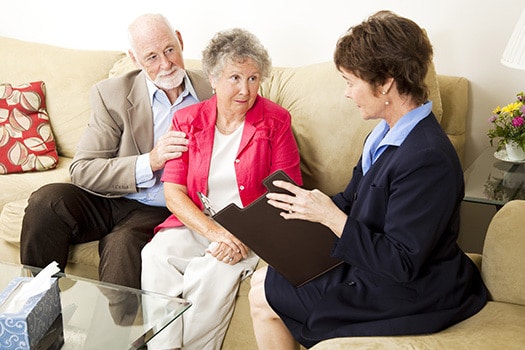 Unlike social workers who assist families with children, geriatric social workers strive to ensure the welfare of the elderly community. They are trained to address certain needs of people over the age of 65, and their job includes enhancing quality of life for seniors and protecting them from abuse. Geriatric social workers typically have a graduate level of education and experience in the fields of aging, geriatrics, gerontology, and social work.
Geriatric social workers are not the only professionals who can boost a senior's quality of life. Tucson home care professionals can be a wonderful boon to seniors. Whether they require around-the-clock supervision or just need assistance with exercise and household tasks a few days a week, seniors can enjoy a higher quality of life with the help of trusted in-home caregivers.
Here are a few activities geriatric social workers do.
Provide Information
Local and state governments have a number of programs designed to help senior citizens. However, many older adults are not aware about the options available to them. Social workers help seniors apply for different government plans such as social security benefits, getting Meals on Wheels deliveries, and obtaining specified health care. They might also recommend in-home technologies and assistive devices to enhance the health and wellbeing of their clients.
Offer Counseling
Geriatric social workers are also trained to counsel and comfort seniors. They can offer advice on a variety of topics such as creating and understanding legal documents, which could affect your loved one's financial or healthcare wishes. They can also ease the stress seniors experience when transitioning from living independently to needing in-home assistance.
Engage in Legal Advocacy
Seniors are susceptible to a variety of financial scams. These fraudulent schemes may include telemarketers, investment scams, Medicare scams, or counterfeit medications. In some instances, seniors might not initially realize when someone is taking advantage of them. Being isolated, they might also not know where to turn to in the event of a fraud. In these instances, geriatric social workers act as advocates against elder abuse and may be of assistance in bringing about legal action against the perpetrators.
Strengthen Families
With the assistance of geriatric social workers, seniors learn different ways to stay in their familiar environment for longer. Their knowledge of geriatric resources might prove useful for family caregivers. By serving as a valuable and knowledgeable resource, social workers help strengthen family bonds.
Whether you need respite from your caregiving duties or your aging loved one needs 24-hour care, Tucson, AZ, Home Care Assistance can meet your family's care needs. Our dedicated caregivers are available around the clock to provide transportation to doctor's appointments, ensure seniors take their prescribed medications, and help with a variety of tasks in and outside the home.
Arrange Social Interventions
Some seniors experience anxiety, depression, and other issues from being alone or feeling isolated. Social workers may give older adults options for enhancing their social life. They may have knowledge of community groups or activities that benefit seniors, and they can also connect seniors with individuals or groups who are willing to help them communicate with long-distance loved ones.
Certain age-related conditions such as Alzheimer's can make it difficult for seniors to age in place without assistance. Tucson Alzheimer's care professionals are available around the clock to help seniors manage the challenges of Alzheimer's. Whether your loved one requires cognitive stimulation, transportation to medical appointments, or assistance with daily tasks, expertly trained Alzheimer's caregivers are the ideal solution. If your aging loved one has recently been diagnosed with Alzheimer's disease, get in touch with Home Care Assistance at (520) 276-6555 today.